GET GOLF READY IN 5 DAYS!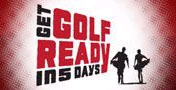 Are you ready for the 2021 golf season? Sign up for "Get Golf Ready" to learn how you can get prepared to golf!  Limited to 10 adults per class.  $99 per session.  July – August, 7:00 p.m.
INDIVIDUAL PRIVATE LESSONS
30-minute private lessons with a teaching pro.  Take your game to the next level.  No matter what part of your game needs works, we can help!!
1 Lesson – $40 ($35 for juniors/seniors)
Series of 4 – $140 ($120 for juniors/seniors)
SEMI PRIVATE LESSONS:  45 minutes
Are you part of a group that wants to learn together?
Prices based on 4 participants.
1 Lesson – $120
Series of 3 – $320
Series of 6 – $560